As diagnostic technology continues to advance rapidly, so too do the imaging options and opportunities presented to hospitals and primary care providers. Gone are the days when there was one "gold standard" diagnostic imaging option. Today there are several, but with the rapidly growing number of variations, it is not out of the question to wonder which one is best for your unique facility needs. Today, PET/CT is the fastest growing diagnostic imaging modality, and for good reason.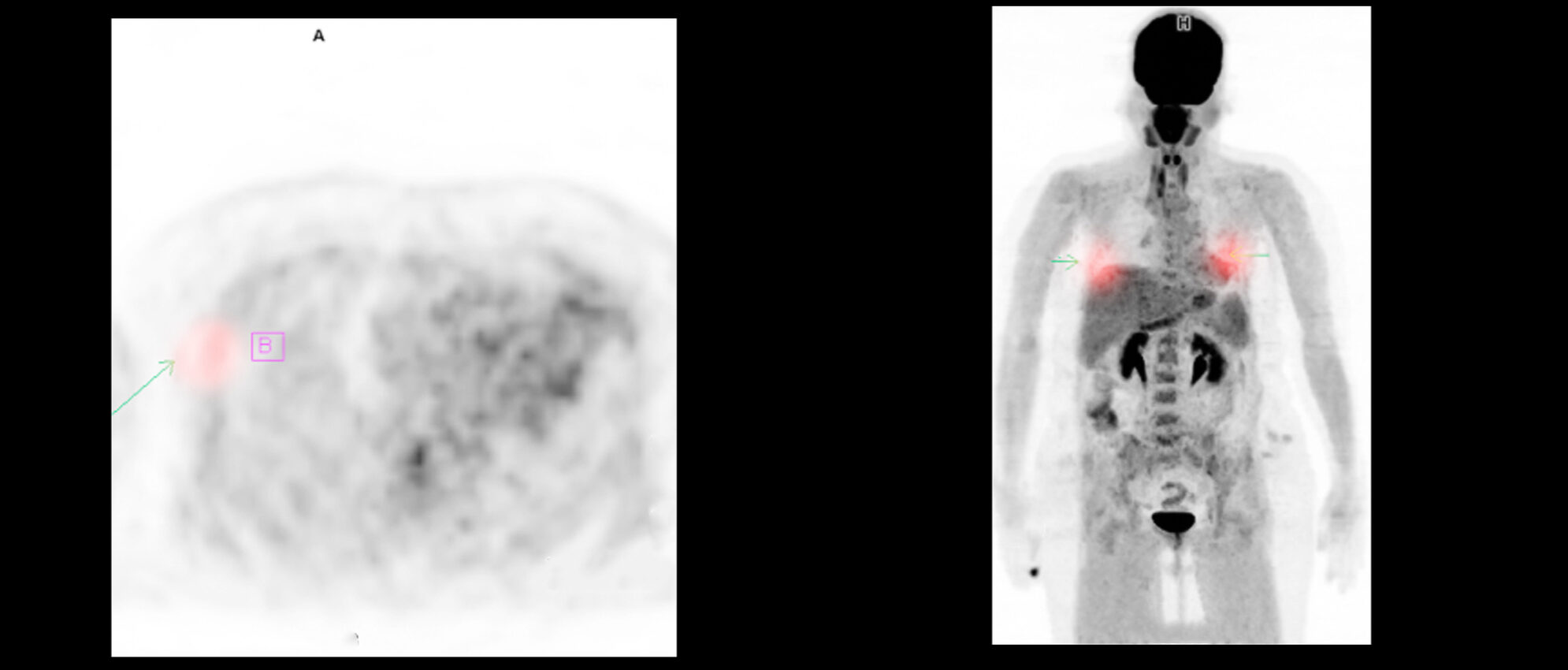 PET/CT scans combine two different types of imaging capabilities in a single procedure using one machine. This advanced screening technology significantly advances the ability to reveal critical information about the function and form of the cells and organs inside the body. You can get what you need from one exam that used to require two separate exams. PET/CT technology provides accurate assessments of organs, body tissues, and cellular function and structure, allowing for more precise diagnostic capabilities than either can produce independently.
PET/CT Utilization is Increasing Rapidly
Across many fields of medicine, the use of PET/CT technology has opened diagnostic doors previously restricted in many areas, especially rural settings where diagnostic capabilities have historically been more limited. Unlike other imaging modalities such as MRI and CT, PET/CT scans show metabolic changes at the cellular level in an organ or tissue. Using PET/CT as a first-line diagnostic option alleviates the need for follow-up imaging to answer questions left unanswered by other forms of imaging.
Expanded Clinical Applications
In recent years, due to their growing popularity, PET/CT scans have become useful in several expanded medical applications, including advanced early cancer detection and other complex systemic diseases. Due to their highly valuable diagnostic capabilities, new reimbursable procedure codes are being considered by Medicare, and all private insurance companies, making PET/CT scans easier to bill and significantly reducing the need for potentially costly, redundant procedures.
Access to PET/CT Technology is Critical for Your Operations
Today's patients want to receive the most comprehensive medical care possible. In order to satisfy the needs of both your patients and your physicians, it is crucial to provide access to the most advanced and thorough diagnostic imaging technology. It is inefficient and inconvenient for your patients to return for multiple tests or worse, to send them to a separate facility to obtain testing that's unavailable in their area.
Using PET/CT can allow your providers to provide a complete and detailed picture of your patient's treatment needs. Ensuring your facility has access to PET/CT technology reduces the need to purchase, access, or utilize several expensive (to purchase and maintain) imaging modalities. Each machine requires specific staff training to use. PET/CT scans can diagnose different conditions using one machine, thus combining multiple imaging appointments into one highly functional session.
Managing day-to-day operations within your facility requires substantial work and effort. Deciding on the right PET/CT imaging equipment to add to your facility's diagnostic tools should not be an added burden on your operations and management teams. Hiring a managed imaging service provider to provide support in acquiring this critical diagnostic modality will help improve patient care outcomes, patient satisfaction and reduce operating expenses by reducing the need for multiple devices, visits, and time spent in the diagnostic process.
Get the Best Return on Your Investment
We finance all imaging equipment through an operating lease that we shoulder. Operating leases offer you off-balance-sheet financing—meaning the equipment and comprehensive management services are not included on your balance sheet. In addition, all costs presented to you are "actual" and not inflated to garner additional profit for AIMI.
Another great benefit of working with AIMI to satisfy your imaging needs is that you are never "trapped" into a solution. There are various opportunities throughout the lease term to make decisions about how to proceed—purchase the equipment for complete ownership or extend the terms of the lease.
Learn more about our financial structure.
Talk to AIMI About Your Imaging Needs
Not sure where to begin? Contact us today to learn more about how our managed services can help you streamline your imaging department to better suit patient needs—and ultimately establish your facility as a leading center for quality patient care.